Learn how a VA Loan can help benefit you! Call today to speak to one of our licensed representatives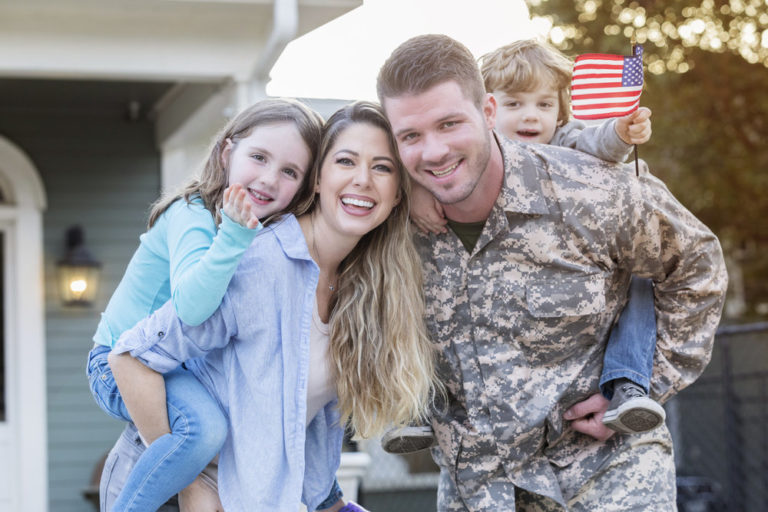 VA home loans can be used to help Purchase a new home or Refinance an existing mortgage with either the IRRRL Streamline Refinance or a cash out refinance. VA loans are one of the most popular choices among eligible first time home buyers because of the exceptional benefits they offer military borrowers.
VA homeowners can lower their interest rate with little or no out-of-pocket costs with a VA Streamline Refinance program. These loans can also be made faster and with less documentation than a typical loan.
An Interest Rate Reduction Refinance Loan (IRRRL) or Streamline Refinance allows you to refinance your current mortgage interest rate to a lower rate than you are currently paying (or to refinance from an adjustable-rate mortgage into a fixed-rate one). This is only available to veterans who are refinancing a VA mortgage.
"No Cost" Streamlines let you refinance your mortgage with no out-of-pocket expenses. One option is to let the lender pay the costs in exchange for a higher interest rate. Another option that lets you obtain market rates is to roll the closing costs into the new loan.
Unlike a Cash-Out refinance, veterans don't need to intend to occupy the home to obtain a Streamline refinance. Prior occupancy is all that's required for a Streamline. Some lenders may not require a credit score or appraisal in certain situations for veterans considering a VA Streamline.
A VA refinance transaction involves repayment of your current real estate debt from the proceeds of your new VA mortgage that has the same borrower(s) using the same property. This is called a "Cash-Out" Refinance.
Here are a few common reasons to take cash out of the equity in your home: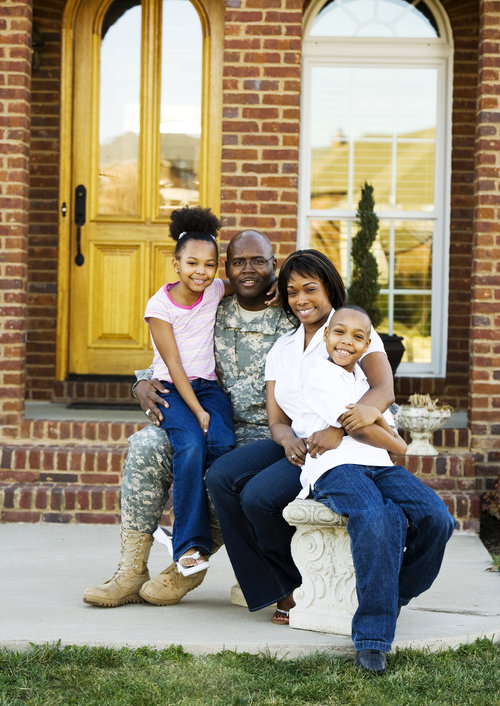 Consolidate high interest credit card debt.
Pay for college tuition.
Buy a new car.
Make home improvements to your home.
Cash-Out Refinances are used for homes that are used as a principal residence by its owner. That owner can refinance in some cases up to 100 percent of the home's appraised value plus allowable costs and fees. Homeowners who have sufficient equity in their homes may be able to take out cash beyond what they owe on their mortgage.
This VA refinance option is available to veterans who currently have a VA loan as well as to those who have other types of home financing. The Cash-Out option is how a veteran with a non-VA-loan can obtain a VA-backed mortgage. Credit and underwriting standards can vary, and they're typically more like a VA purchase loan when pursuing a Cash-Out refinance.
WHY CHOOSE PACIFIC HOME LOANS?
As an approved VA mortgage lender and over 20 years of direct lender experience, Pacific Home Loans is the #1 choice when considering a lender for your VA home loan. Our loan process is easy and we tailor every loan to meet your goals and needs.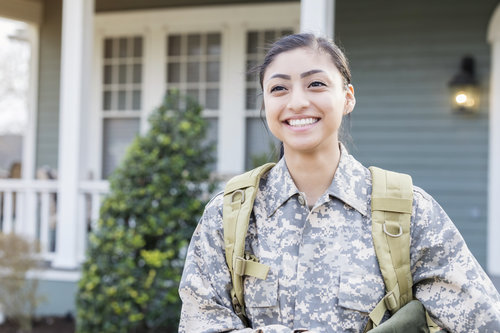 How Low will your Payment be?
If you are having difficulty reading this website, please give us a call at (888) 888-2583 for assistance
If you have received a letter from Pacific Home Loans, Inc, and would like to be removed from our mailing list, please give us a call at (888) 888-2583.
Pacific Home Loans makes customer service our number one priority.  We encourage you to call our Corporate Customer Service department at (888) 888-2583 between 8 am and 5:00 pm Pacific Standard Time or email us anytime at [email protected] for any complaint resolution you may have regarding the origination of your loan.
Pacific Home Loans, Inc. is licensed by AK License #AK906167, AZ License #0931057, CA Bureau of Real Estate Broker License #01912112, NMLS #906167, CA Finance Lenders Law License #60DB057228, CO License #906167, FL License #MLD1445, ID License #MBL-8911, MD License #20669, MI License #FL0021095, NM License #906167, NV License #4454, NC License #L-164426, OR License #ML-5453, SC License NMLS #906167, PA License #57796, TN License #136039, TX License NMLS #906167 DBA Texan Lending & Gulfstream Mortgage Inc., VA Lender License #MC-5741, WA DFI License #CL-906167 DBA Washington Mortgage Advisors. NMLS License #906167. Licensing Information can be seen at www.nmlsconsumeraccess.org. There is no substitute for a Loan Estimate. Pacific Home Loans, is an approved VA Lender.  VA Lender ID 903161-00-00.
Copyright 2019 – Pacific Home Loans, Inc. All Rights Reserved. 
Corporate Office: 18310 Von Karman Avenue, Suite 350, Irvine CA, 92612