GET A NO-OBLIGATION QUOTE TODAY!
Whether you are looking to Refinance or Purchase, Pacific Home Loans is here to help. We specialize in VA, FHA, and Conventional Financing.
AMERICA'S FIRST CHOICE IN HOME LOANS
SEE WHAT OUR CUSTOMERS ARE SAYING

Eric Deardorff
Jul 26, 2018
I just completed a VA cash out refinance through Pacific Home Loans and am nothing short of amazed. Throughout the whole process, Patrick, Maricela, and Chris were quick to respond to any questions I had, and made the whole process incredibly painless.

I will absolutely recommend them to any/everyone I know looking to refinance.
Joanne Hill
Feb 28, 2019
My husband and I were going to do a VA refi with our current lender, but Ken Howard of Pacific Loans provided a lower interest rate with a larger cash out. He was always available when I called, and answered my questions . He guided us through the whole process. He is very knowledgeable about different types loans, that made us feel good about working with ...

Tommy Stamatelos
Feb 23, 2019
We found PHL and GIlbert Duran and his team are great to work with for our refinance. They are easy to communicate with, informative, helpful, experienced, a wealth of knowledge and we highly recommend them.

Jen Lieras
Feb 20, 2019
I've been using Pacific Home Loans for my mortgage needs for the past 10 years. I work specifically with Lou Montaino. He's always super helpful, returns calls promptly and knows his business. I've referred tons of friends to him. Some of them hadn't been able to secure a loan they were happy with before, yet Lou found a way. I plan to continue to use their serv ...

Shon Wynn
Feb 17, 2019
I would like to send a special heart felt thank you to Gilbert Duran, Phong Duong, Cindy Duong, Shana Nguyen, and the Pacific Home Loans (PHL) Team for assisting my family and I with our VA Home Loan. The PHL Team worked wonders in making the loan process quick and seamless. This was our third VA Home Loan and it was by far the best experience that we have had ...

Roberta Romero
Feb 5, 2019
Kudos to Pacific Home Loans, we refinanced with a lower interest rate and cash. Lou Montaino and Misty Fisher made the process easy, explaining every step of the "QUICK" process. Recommend this company for your home mortgage needs!

Rosemary Franceschi
Jan 6, 2019
My husband and I could not be anymore happier with Gilbert Duran and the team very courteous prompt and always helpful patient with any questions or concerns we had had we had an amazing experience with them at Pacific home loan. Will definitely recommend them very honest group.

Chase W.
Oct 25, 2018
Wow what a difference! After calling several Home Loan companies I was referred to Derek Torok and what a difference for real. Super professional, astute, knowledgeable, fast and most of all patient with my questions. Frankly I was so impressed with him I wanted to hire him for my company! 🙂 He made the process easy where I felt appreciated and valued as a cus...photo_cw

Ralph Heistand
Oct 16, 2018
Excellent service. The team at PHL was quick to respond to any issues as they appeared with additional expertise as required. The teamwork and aggressive issue management cleared our refinance in less than 30 days.

Kevin J.
Oct 16, 2018
My refinance was unusually difficult because my home sits on a 75 acre parcel, is off-the-grid, 100% solar powered, I get all of my water from my 1008' deep well, and my location is so remote I don't even have a physical addresa!

All of which makes Underwriters very nervous and makes it hard to find an Appraiser!

But Alan Attardo worked through all of the challenges and actuslly made it happen! And he is as personable as he is professional!


Debbie Dishman
Oct 4, 2018
Gilbert was very good to us. He kept us up to date on what was going on. Gilbert has a great personality. His assistant was always letting us know what we needed to do. And asked if we had any questions. They were a great team.

Sokh Danh
Oct 4, 2018
An outstanding company and great group of people who cares about there veterans. I worked with Gilbert for a VA cash-out refinance loan. And I couldn't be happier with the results. The process was smooth and easy. Not one time did I have to worry. Gilbert was honest, straight to the point, and cares deeply for the men and women who served and it showed on how he ...

Michael Baltazar
Aug 22, 2018
Dean was a great person to work with. As a first time homebuyer he explained things well to my wife and I and was available at all times for questions. It was great that Dean and his team were available on weekends. He was absolutely a pleasure to work with and appreciated his professionalism. Dean and his team made the loan process smooth and were quick and effi...

Erika R.
Aug 15, 2018
Derek Torok is hands down the best there is! He was available to help me through every aspect of my transaction and even closed earlier than expected. I would recommend Derek to anyone looking for help with their residential needs, absolutely professional.

Will Van Deusen
Aug 8, 2018
I worked with Shawn from Pacific Home Loans, and he was able to provide me with an extremely competitive rate quote. They care about Veteran's like myself, and I was able to get approved very quickly. I also wanted to give a shout out to Rudy for helping make the process so easy. I will definitely refer to my friends and family!!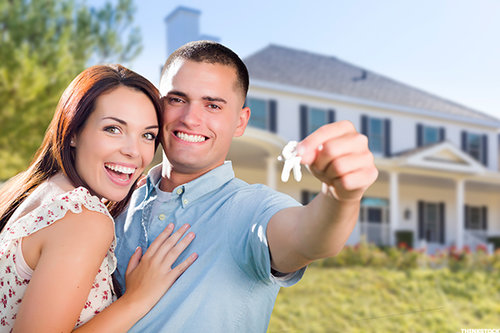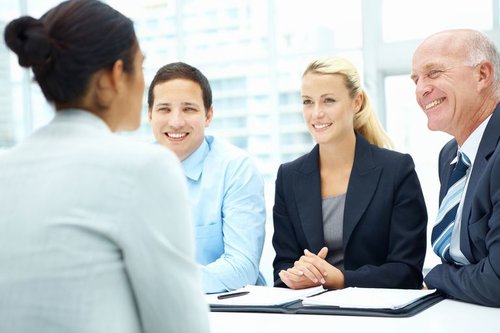 our simple & friendly process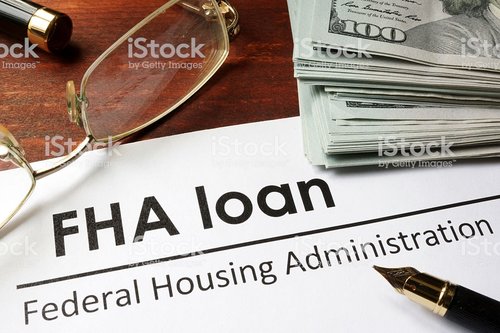 How Low will your Payment be?
If you are having difficulty reading this website, please give us a call at (888) 888-2583 for assistance
If you have received a letter from Pacific Home Loans, Inc, and would like to be removed from our mailing list, please give us a call at (888) 888-2583.
Pacific Home Loans makes customer service our number one priority.  We encourage you to call our Corporate Customer Service department at (888) 888-2583 between 8 am and 5:00 pm Pacific Standard Time or email us anytime at [email protected] for any complaint resolution you may have regarding the origination of your loan.
Pacific Home Loans, Inc. is licensed by AK License #AK906167, AZ License #0931057, CA Bureau of Real Estate Broker License #01912112, NMLS #906167, CA Finance Lenders Law License #60DB057228, CO License #906167, FL License #MLD1445, ID License #MBL-8911, MD License #20669, MI License #FL0021095, NM License #906167, NV License #4454, NC License #L-164426, OR License #ML-5453, SC License NMLS #906167, PA License #57796, TN License #136039, TX License NMLS #906167 DBA Texan Lending & Gulfstream Mortgage Inc., VA Lender License #MC-5741, WA DFI License #CL-906167 DBA Washington Mortgage Advisors. NMLS License #906167. Licensing Information can be seen at www.nmlsconsumeraccess.org. There is no substitute for a Loan Estimate. Pacific Home Loans, is an approved VA Lender.  VA Lender ID 903161-00-00.
Copyright 2019 – Pacific Home Loans, Inc. All Rights Reserved. 
Corporate Office: 18310 Von Karman Avenue, Suite 350, Irvine CA, 92612