Pacific Home Loans is a direct lender proudly A+ Rated by the Better Business Bureau.
Our loan process is easy we tailor every loan to meet your goals and needs. Our licensed staff of Mortgage Advisers and Loan Processors specialize in Fannie Mea, Freddie Mac, FHA and VA financing. We are dedicated to getting your loan completed in a smooth and timely manner.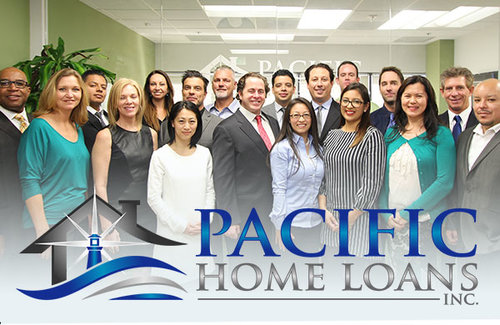 We proudly service all of Alaska, Arizona, Hawaii, California, Colorado, District of Columbia, Idaho, Illinois, Maryland, Nevada, North Carolina, Oregon, Pennsylvania, Texas, Virginia and Washington State with over 20 years of mortgage lending experience.
Our mission is to provide competitive mortgage rates with quick turnaround times and excellent customer service. We strive at Pacific Home Loans to make your home purchase or refinance a fantastic experience!
How Low will your Payment be?
If you are having difficulty reading this website, please give us a call at (888) 888-2583 for assistance
If you have received a letter from Pacific Home Loans, Inc, and would like to be removed from our mailing list, please give us a call at (888) 888-2583.
Pacific Home Loans makes customer service our number one priority.  We encourage you to call our Corporate Customer Service department at (888) 888-2583 between 8 am and 5:00 pm Pacific Standard Time or email us anytime at [email protected] for any complaint resolution you may have regarding the origination of your loan.
Pacific Home Loans, Inc. is licensed by AK License #AK906167, AZ License #0931057, CA Bureau of Real Estate Broker License #01912112, NMLS #906167, CA Finance Lenders Law License #60DB057228, CO License #906167, FL License #MLD1445, ID License #MBL-8911, MD License #20669, MI License #FL0021095, NM License #906167, NV License #4454, NC License #L-164426, OR License #ML-5453, SC License NMLS #906167, PA License #57796, TN License #136039, TX License NMLS #906167 DBA Texan Lending & Gulfstream Mortgage Inc., VA Lender License #MC-5741, WA DFI License #CL-906167 DBA Washington Mortgage Advisors. NMLS License #906167. Licensing Information can be seen at www.nmlsconsumeraccess.org. There is no substitute for a Loan Estimate. Pacific Home Loans, is an approved VA Lender.  VA Lender ID 903161-00-00.
Copyright 2019 – Pacific Home Loans, Inc. All Rights Reserved. 
Corporate Office: 18310 Von Karman Avenue, Suite 350, Irvine CA, 92612